LC2520DC Linux laptop - 17" High Resolution Display - Portable Workstation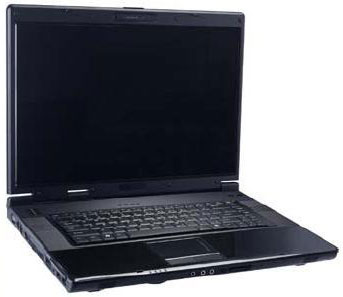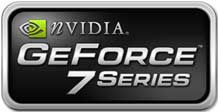 LC2520DC has been superceded by LC2530Sb Laptop

Processor


Intel Core 2 Duo Pentium M 1.5 GHz - 2.33 Ghz 2 MB or 4 MB on-die Cache, 667MHz FSB

Memory

1 GB (Upgradeable to 3GB!)
Comes standard with Five-Year Memory Warranty!
Hard Drive

120 GB High Speed 5400RPM SATA Disk
(Upgradeable to 160GB, or 200GB)

Display
17" WSXGA+ (1680x1050)
Video/Graphics
nVidia GeForce Go 7700 with 512 MB VRAM
Accelerated OpenGL (3D Graphics)
Card Reader
Internal 7-in-1 Card Reader
(Secure Digital/MultiMediaCard)
Optical
DVD-RW Drive
Networking
Built-in 1 Gigabit/10/100 BASE T
Sound

SPDI/F Digital (5.1CH)
Two Internal Speakers
Input Devices
Keyboard with 87 Full Size Keys including 10-key numeric keypad
Alps Touch Pad with scroll button
I/O Ports


4 USB 2.0 Ports
1 IEEE-1394 Port (4 Pin) OHCI compliant (FireWire)
1 VGA 15-pin Port
2 Audio Jacks:
- Mic-in
- headphone-out
1 PCI Express Slot
1 RJ-45 LAN (1000BASET)
1 eSATA
Kensington lock support

Battery
Smart Li-Ion battery
Physical


Approx. 8.9 lbs
Dimensions: (H) x (W) x (D) :1.4"~1.7"x15.5"x11.3"

OS

Pre-loaded with your choice of Linux distribution. Optional Dual-Boot Install with Windows XP
Warranty
One year. Upgradeable.
Comes standard with LinuxCertified Exclusive Five-Year Memory Warranty

LC2520DC Linux Laptop™ is designed as a UNIX Workstation replacement meeting the needs of the most power-hungry applications. It provides a mobile and affordable solution to scientific, engineering, and creative professionals.
No Windows Tax! Most laptops come with built-in cost of Windows, regardless of whether you want to use Windows or not. LC2000 series is free of any such baggage. You only pay for Windows if you want to use it.
Price: $1999 $1699 Order Now
(Quantity Discounts available)
Optional Dual-Boot capability (Linux and Windows XP): $175 (Windows XP included)
Optional 802.11g Wireless card : $49
Certified Distributions
LC2520DC has been certified with following distributions:
Ubuntu 7.10
Ubuntu 7.04
Fedora 7
Fedora 8
Red Hat Enterprise Linux 5 Workstation*
CentOS 5*
Open SUSE 10.2

*suspend may not be supported with this distribution
To purchase call: (877) 800-6873(US & Canada) or Order Online
(408) 314 6700 (International)


All of above systems are in stock and will be shipped within three business days.
Standard US shipment charge: $59 per system (UPS ground)
Call for international or other special shipping needs.
California sales tax will be added to shipments within California.
California customers: Electronic Waste Recycling Fee
The Electronic Waste Recycling Fee is imposed on the consumer and collected by the retailer, at the time of the retail sale, computer monitors, laptop computers, and other devices. The fee, starting January 1st, 2005, ranges from $6 to $10 dollars depending on screen size, will be collected at the time of retail sale, including Internet and catalog sales, to California consumers.