LC Series Linux Laptops
LC10e Linux Netbook - Ultraportable Mobile Linux System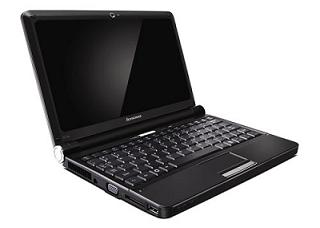 Processor

Intel Atom N270 Processor

Memory
1 GB RAM (512 MB + 512 MB on board) (Upgradable to 2 GB)
Upgrade comes with standard Five-Year Memory Warranty!
Hard Drive
160 GB 5400RPM drive
Display
10.1" WSVGA (1024x600)
Video/Graphics
Intel GMA 950
Networking
Built-in Gigabit (10/100/1000 Base T)
Wireless
802.11 bg

I/O Ports

• 2 USB 2.0 ports
• 1 1.3 MP Webcam
• 1 Mic-in jack
• 1 Headphone jack
• 1 RJ-45 Ethernet
• 1 DC-in jack
• 4 in 1 Card Reader

Battery
Smart Li-Ion battery
Physical
Width: 9.8" (248mm)
Depth: 7.2" (183mm)
Height: 1.1" (28mm)
Weight: 2.4 lbs approx.
OS
Pre-loaded with Linux. Linux distribution CDs included.
Optional Dual-Boot Install with Windows XP
Warranty
One year on display, system board and hard drive, 90 days warranty on all other components. Upgradable.
LC10e Linux Netbook is a small lightweight affordable system. Whether you like to work on a couch or on an airplane, the sleek LC10e will become your favorite mobile Linux companion. Built using Intel's cutting edge technology, this laptop provides best of performance and battery life.

Starting Price : $499 $399 (Special Until 10/31/09 )
Customize & Order Now

Optional Dual-Boot capability (Linux and Windows XP): $99 (Windows XP(H) included)
Distributions:
Currently recommended distributions on LC10e:

Fedora 10
Ubuntu 9.04
Open SUSE 11

Linux Support is provided by experts at LinuxCertified. Worldwide hardware support is provided by Lenovo.
To purchase call: (877) 800-6873

All of above systems are in stock and will be shipped within four business days.
Standard US shipment charge: $30 (UPS ground). Call for international or other special shipping needs.
California sales tax will be added to shipments within California.

California customers: Electronic Waste Recycling Fee
The Electronic Waste Recycling Fee is imposed on the consumer and collected by the retailer, at the time of the retail sale, computer monitors, laptop computers, and other devices. The fee, starting January 1st, 2005, ranges from $6 to $16 dollars depending on screen size, will be collected at the time of retail sale, including Internet and catalog sales, to California consumers.